Silvereyes and Renegade Red are now available to purchase together in the Renegade Red novella.
Available From:
Apple | Amazon US | Amazon INT
Kobo | Nook | Google Play | Scribd and More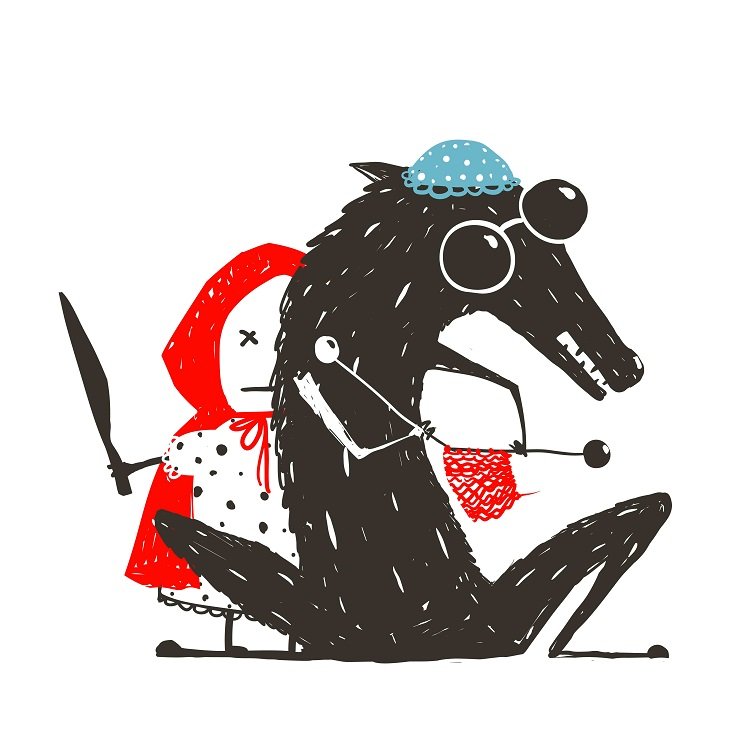 About:
Goldilocks (aka Silvereyes) and Little Red Riding Hood (aka Artillery Rose) put the fear in the forest in these outlandish fairytale retellings.
As reported by Justin Slinger, wolf shifter and investigative journalist for the Once Upon Times.
SILVEREYES (AND THE THREE WOLVES)
Justin covers the dramatic court trial of Kingdom v. Silvereyes. Will the vampire Ada Silvereyes be found guilty of first-degree burglary and property damage? Continue with the characters in…
RENEGADE RED (AND THE MERRY WOODS STRANGLER)
Exposing corruption in the kingdom is no small task. Luckily, Justin thrives on sleuthing, fieldwork, and deadlines. He's hot on a lead . . . until his rival Alister Fink swoops in on his story. Vampires are nothing but trouble, especially the competitive kind with secret crushes.
When his editor reassigns him to an impossible story, Justin will do whatever it takes to hunt down the kingdom's serial killer. Will "Artillery Rose" help him or accidentally blow him up? Is her Granny the strangler's next target? Can a vampire win Justin over with delicious treats and affection?
Nikki Jefford spins a yarn that is full of surprise, laughter, cinnamon, sass, rivalry, romance, and things that go BOOM in the night.
Includes whimsical interior graphics.
(Best read while chewing cinnamon gum or with Aztec hot chocolate and donuts.)